---
Past Productions
June 17-27, 2021

It's a

killer

of a game, but bodies in the sand trap?
This private golf club is not up to Par!

THE PLAYERS THEATRE


115 MacDougal Street
(Between West 3rd & Bleecker) NYC
Join us for our annual
MURDER ON MACDOUGAL SERIES

June 17-27, 2021
Tue – Sat at 7p / Sat at 3p / Sun at 2p
Tix: $40 – $60
Hercule Poirot his hands full when things are not up to par at the new private golf course in Merlinville-sur-Mer, France.  What with dead bodies appearing in sand traps, a weeping widow, black-mailing vixens and mysterious young ladies desperate for romance – he'll have to keep his eye on the birdie and stay the course.
To complicate matters, he must get a grip on the haughty French detective, Giraud, puttering around the crime scene. But Poirot is not one to stroke his ego, and he'll need to bring his A game in order to hook the murderer beFORE Giraud finishes his round. 
This new adaptation of the 1923 Agatha Christie novel will keep you guessing at every turn.
90 minutes with no intermission
---
What happens when the heat of the Nile meets the heat of betrayal? 
Murder

!

Agatha Christie's Murder on the Nile
Part of Be Bold! Productions: Murder on MacDougal Series
The Players Theatre
115 MacDougal Street (Between West 3rd and Bleecker) – NYC
April 12 – 28, 2019
Fri & Sat at 7p / Sun at 2p
Thu April 25 at 7p
THE STORY:
Kay Ridgeway has led a charmed life. Blessed with beauty, enormous wealth, and a new husband, she embarks on a honeymoon voyage down the Nile. Fatal circumstances await when the idyllic surroundings are shattered by a shocking and brutal murder. Under scrutiny is a multitude of memorable passengers, all with a reason to kill. The tension and claustrophobia builds, as a shocking and audacious conspiracy is laid bare.
---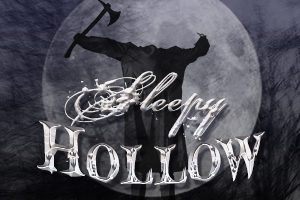 September 28 – November 11, 2018
Fri & Sat at 7pm / Sun at 2p
Tickets: $42-$62
THE PLAYERS THEATRE
115 MacDougal Street (Between West 3rd & Bleecker) NYC
"this show also explores another darkness: that of the human heart. those old enough to miss telling scary campfire stories will find pleasant chills here, and something to think about, too." – The New York Times
Things happen in the hollow at night.  Things we don't speak about and things you don't want to know.  200 years ago Ichabod Crane lost his way in Sleepy Hollow and was never seen again.  Did the headless horseman get to him?  Don't look to the kindly folk of Sleepy Hollow for answers – they don't take to strangers.
Nominated for an Innovative Theatre Award for best original music – this musical adaptation of "The Legend of Sleepy Hollow" features live music and spell-binding staging and effects that draw you into the hollow and take you for a breathless ride.
CLICK HERE for TICKETS
---
November 25 – December 30, 2018
10th Smash Year!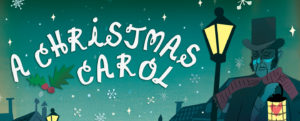 "… completely captures Dickens vision …" – The New York Times 
"a generous holiday gift" – nytheatre.com
Nominated for an Innovative Theatre Award for Best Musical
Tenth Smash Year of this lively musical adaptation of the classic Dickens tale.  Follow along with Ebenezer Scrooge as he is visited by four ghosts; his old business partner Marley, the ghost of Christmas past, present and future.  See what happens when he gets a glimpse of his own future if he doesn't change his life.  Will Scrooge catch the holiday spirit and save himself in the process?  Find out by joining us for this special holiday show with a story so warm it will melt the cold heart of even the grumpiest Scrooge!
Visit the official show website at: www.ScroogeInTheVillage.com
---